Tiered Permitting is a term used to refer to the treatment of hazardous waste, and is generally a subset of Hazardous Waste Generation.
Image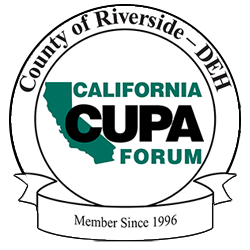 Hazardous Waste Treatment (Tiered) Documents
Requirements
All requirements are found in California Health and Safety Code Chapter 6.5 and in Title 22 of the California Code of Regulations. Per the definition found in H&SC 25123.5, the definition of treatment is "(a) Except as provided in subdivisions (b) and (c), "treatment" means any method, technique, or process which is not otherwise excluded from the definition of treatment by this chapter and which is designed to change the physical, chemical, or biological character or composition of any hazardous waste or any material contained therein, or which removes or reduces its harmful properties or characteristics for any purpose."
Generally speaking, if your facility generates a hazardous waste and you do something to it, such as neutralization, flocculation, precipitation, filtering, ion exchange, adsorption, gravity separation, sieving, heating, biological degradation, laundering, passive/solar evaporation, washing, absorption, crushing, shredding, etc. you may be required to obtain a Tiered Permit and be subject to all the associated requirements. Tiered Permitting does not apply to those processes where a non-hazardous waste undergoes a treatment activity like those listed above, and then a hazardous waste is generated as a result of that activity. In order for Tiered Permitting to apply, the treatment process must be performed on an already determined hazardous waste stream. Many people choose to go in the Tiered Permitting program in order to reduce their hazardous waste quantities or to reduce the hazards associated with their waste streams. It is usually an economic decision, but the decision should not be taken lightly as many Tiered Permitting requirements are cumbersome and highly technical. Please contact the office location closest to you with questions about the program.