Mosquitoes are the most dangerous animals on the planet. The disease-causing organisms (pathogens) they transmit (vector) through their bite kills more people and wild animals than all other animals combined. Mosquitoes are found on every continent except Antarctica. Of the 3,500 species of mosquitoes worldwide, 53 occur in California, 19 in Riverside County. Some mosquito species are not vectors but their bites are still annoying.
Image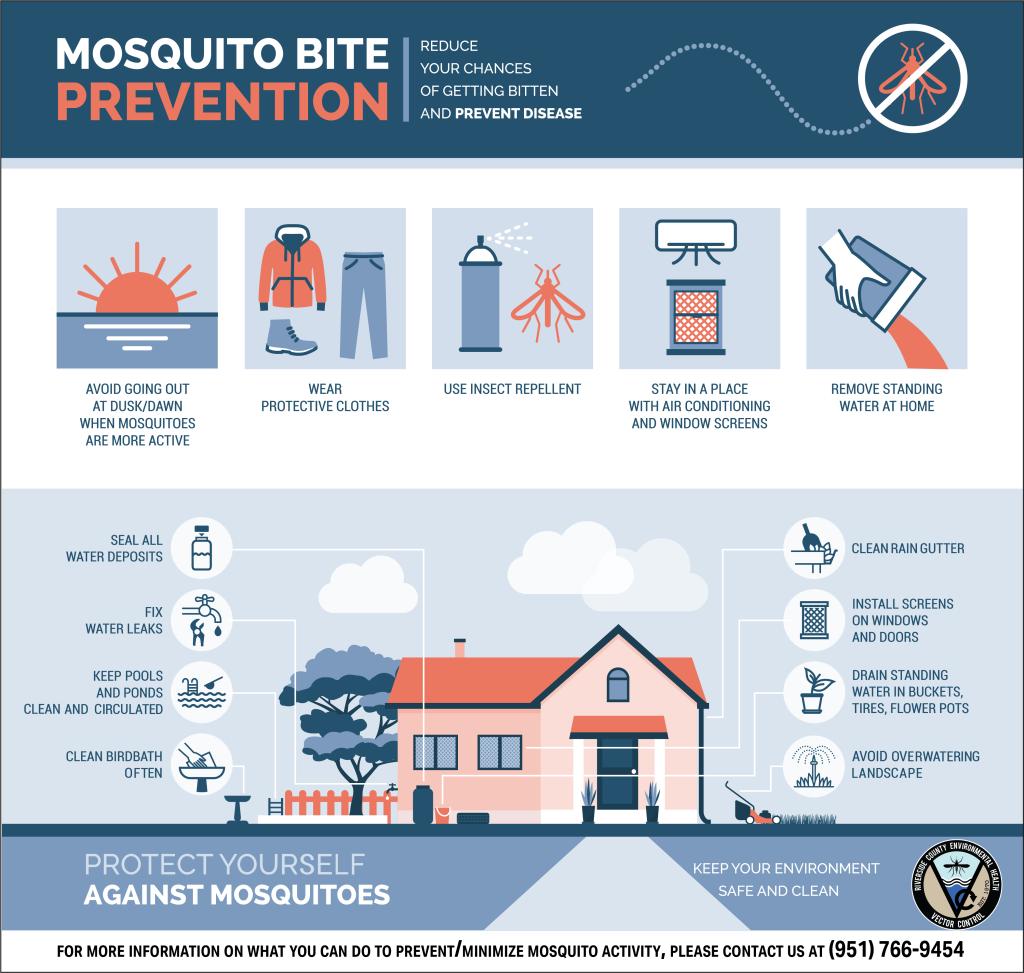 Image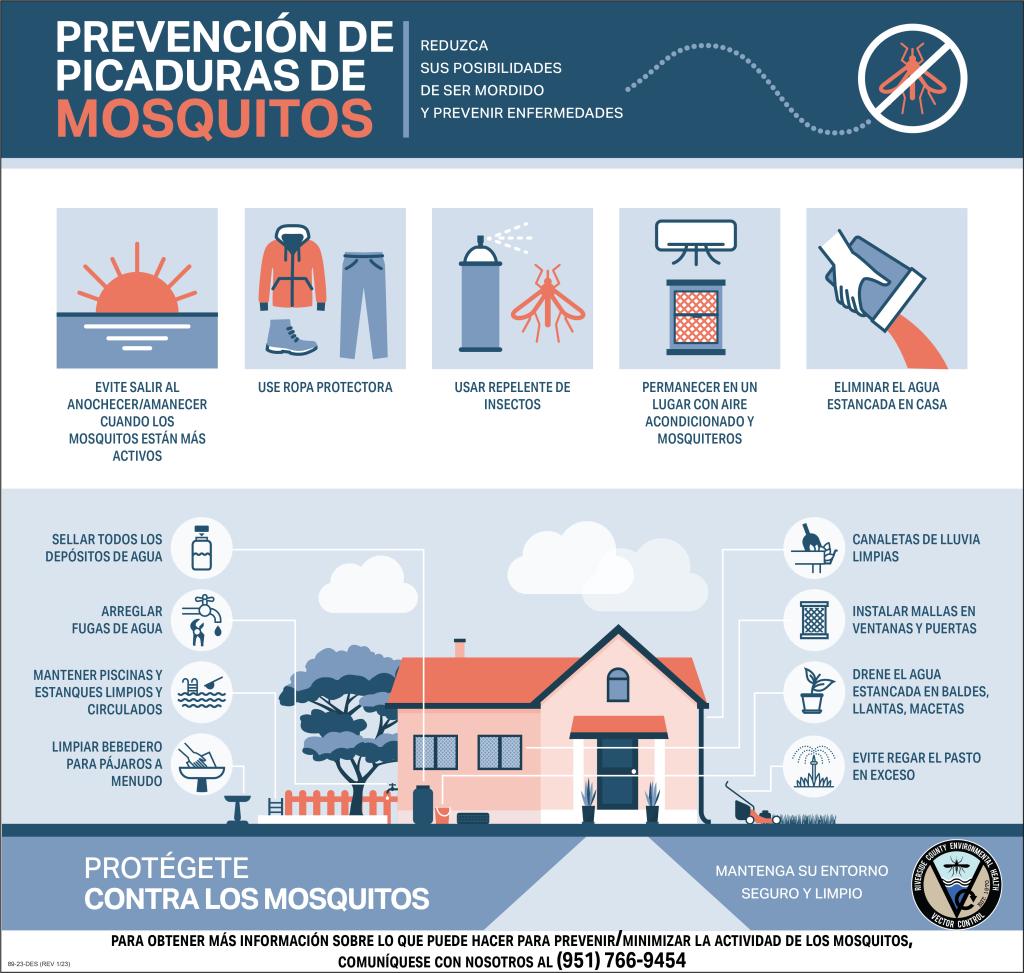 Ask An Inspector Podcast Episode 2: Mosquitoes
The Riverside County Vector Control Program conducts Mosquito population studies throughout the year.
Encephalitis virus surveillance traps or CO2 traps have been stationed in the western portion of Riverside County and in the unincorporated areas around the City of Blythe. Depending upon the time of year, contents of the traps are collected either biweekly or weekly, and mosquitoes are analyzed as to the type, abundance, and presence of disease. The traps play an important role in determining the abundance of mosquitoes known to be involved in virus transmission.
When positive results from our Department's surveillance activities occur, our Department works closely with the California Department of Public Health to implement a "Response Plan". The Response Plan outlined by the State is dependent upon many variables such as environmental conditions, adult mosquito abundance, mosquito species involved, geographical location, any human cases, and other pertinent information. Portions of the plan being implemented may include, but are not limited to, one or more of the following: Increasing public education; accelerated mosquito control (adulticiding and larviciding); alerting physicians and veterinarians; coordinating with the local Office of Emergency Services; and other activities as appropriate.
Eliminate Mosquitoes In Your Yard
Mosquito Fish
Mosquito fish (Gambusia affinis) is a species of small surfacefeeding freshwater fish used throughout the world to control mosquito larvae. They are well adapted to live in artificial ponds and other artificial containers (fountains, etc.) and should not be released into natural areas such as lakes or rivers.  Our Department provides mosquito fish at no cost to those interested in maintaining their artificial ponds free of mosquito larvae.  Our Department will also remove any excess mosquito fish and supply them to other sources in need of mosquito fish.  Please contact our Vector Control Program for more information regarding the mosquito fish.
Zika Virus in Latin America
The U.S. Centers for Disease Control and Prevention (CDC) has issued a travel alert for people traveling to regions and certain countries where Zika virus transmission is ongoing. Click here for more information, or click on Spanish.
Image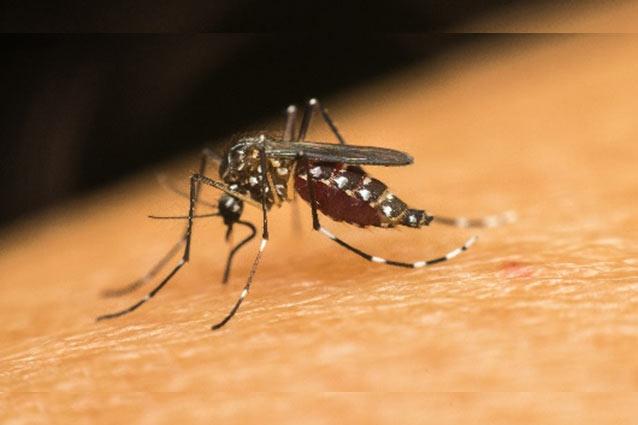 Aedes aegypti
Image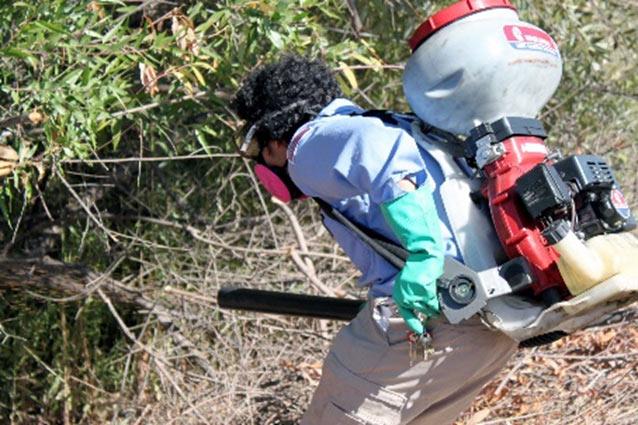 Pesticide Application
Image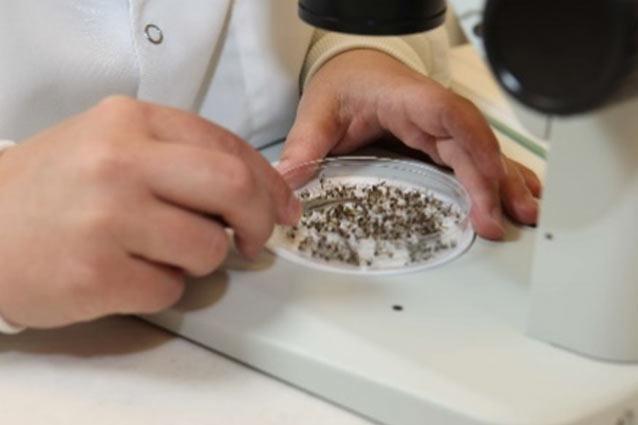 Mosquito Identification