The Department of Environmental Health is granted enforcement of the Medical Waste Management Act. It is this department's goal to ensure all medical waste generators properly segregate medical waste at the point of generation, and properly contain, treat, and dispose of that waste.
Registration is not required for small quantity generators who do not treat their medical waste onsite. Small Quantity Generator Program Termination Notice.
All medical small quantity generators with onsite treatment and medical large quantity generators, are required to register with this department. Email the following to the LEA: Medical Waste Generator Permit Application and Medical Waste Management Plan. After application and plan is received, you will be contacted with information on applicable fees and payment instructions. These medical facilities will be inspected to ensure compliance.  
If you are business or public entity interested in becoming a Consolidated Sharps Waste Center, fill out the application and email it to LEA.
If you have any questions regarding the disposal of used needles and syringes at home, please visit Riverside County Department of Waste Resources for proper disposal.
Image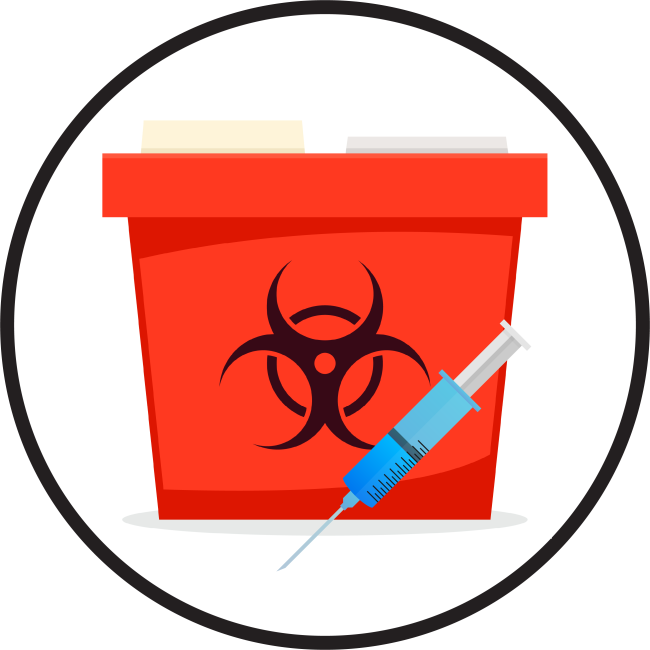 Riverside Office
Address: 4080 Lemon St, 10th Floor, Riverside, CA 92501
Tel: 951-955-8980
Fax: 951-955-8988
 
Indio
Address: 47-950 Arabia St, Suite A Indio, CA 92201
Tel: 760-863-7570
 Fax: 760-863-7013